Automotive Locksmith Service
Locked Out?
Lost Your Keys?
Call us, we can help NOW!
Automotive Locksmith Services
Lockouts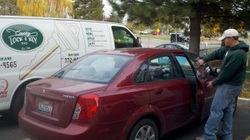 Country Lock & Key Inc has technicians available 24 hours a day, 365 days a year. Country Lock & Key is licensed, bonded and insured to give you, the customer, peace of mind when we come out to service your vehicle. Car door locks are an evolving industry. Manufacturers are producing increasingly advanced locking systems; making it more challenging to gain entry. Country Lock and Key stays on the cutting edge of the vehicle opening industry to provide our quick and reliable service.
Make and Program Keys for Your Vehicle
Losing your keys can be a stressful and hectic event. Especially with new vehicles being equipped with expensive transponder systems. Country Lock and Key has trained and specialized technicians to aid you in making keys for your conventional or high security vehicle.
We Service and Repair Your Automotive Locks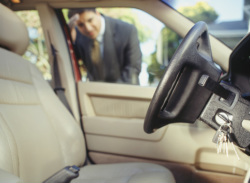 Before the trouble begins, stop by one of our convenient locations to have your vehicle serviced. Sticky locks, doors not working, or having duplicate keys made or repaired can keep you out of the cold or rain when you are in a hurry to be somewhere. Being locked out never happens at a convenient time and we want to be sure you are supplied with quality locks, keys, and accessories for the locking system on your car. Be sure to have extra keys made for your high security vehicle, as lost keys are the most expensive on these vehicles.
Keyless Entry Remotes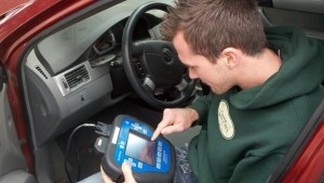 Looking to have a keyless entry remote made for your car, truck, or SUV? Country Lock and Key can supply and program a remote for any vehicle that has been factory equipped with a remote unlocking system.
Keys Cut By Code
A damaged or lost key can be fixed by cutting a new key off of the VIN number of the vehicle or a factory code. Call and talk to one of our technicians about which vehicles Country Lock and Key is able to cut keys by code for.
Call one of our Security Experts today!
With over 75 years of combined locksmith experience in the locksmith industry we offer a level of experience and service that can't be matched in North Idaho and Eastern Washington.