As the leading locksmith in Coeur d'Alene, we take pride in delivering top-notch locksmith services to meet all your security needs. Our experienced and skilled team is dedicated to ensuring the safety of your residential, commercial, and automotive properties. Whether you require emergency lockout assistance, lock repairs, key replacements, or advanced security system installations, we have the expertise to handle it all. With our prompt response times and 24/7 availability, you can rely on us to be there whenever you need us. We prioritize customer satisfaction and go above and beyond to exceed your expectations. Trust our professional locksmith services in Coeur d'Alene to provide you with peace of mind and unmatched security. Get in touch with us today for reliable and efficient locksmith solutions.
Walk In Locksmith Services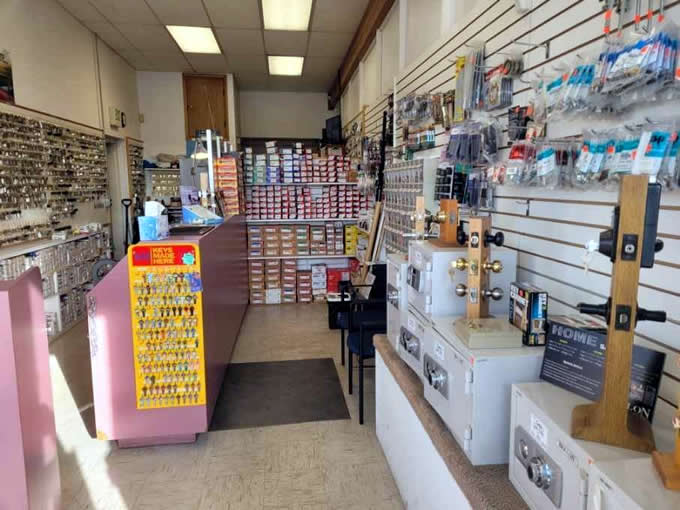 At Country Lock and Key Coeur d'Alene, we work on everything that has a key in our locksmith store.
Whether you have a ski rack, old candy machine, cash box, safe, or an auto ignition that needs to have a key made. We do it all!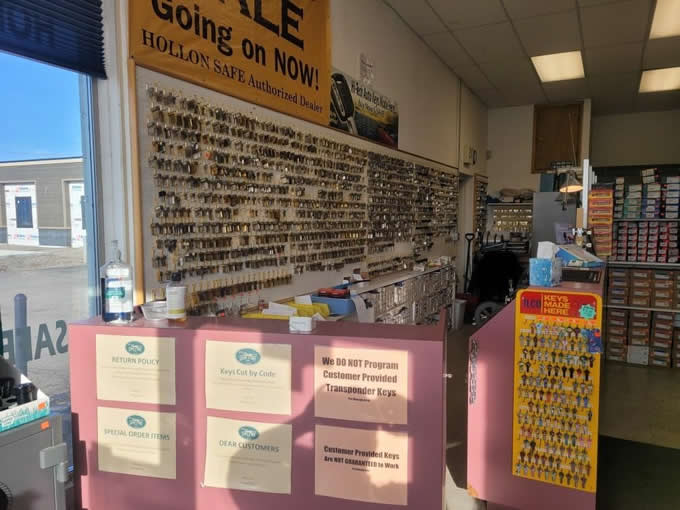 With the largest inventory of key blanks in the inland northwest we offer you the best selection!
Having a duplicate key can save you hundreds if you lock your keys in you car or house. Whether you have a house, padlock, mailbox, ATV, car or transponder chip key we have the experience and inventory to make you extra keys!
Country Lock & Key, Inc.
2402 N Government Way
Coeur d'Alene, ID 83814
Phone: (208) 765-6932
Fax: (208) 765-2573
Store Hours:
9 a.m. – 5 p.m. Monday – Friday